Kit Sponsor
Element3 Plumbing, heating and air conditioning 07834 696778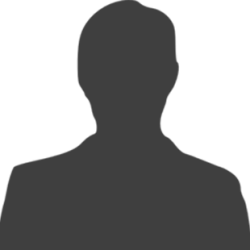 Nick Gray
MANAGER
Nick was appointed in January 2022. He previously spent 9 years at Morpeth Town guiding them from Northern League Division 2, three steps up the pyramid to the top flight of the Northern Premier League. On the way he led them to FA Vase glory in 2016. He holds a UEFA 'A' coaching license and his daytime job is coaching at Morpeth Academy
Kit Sponsor
Element3 Bathrooms and Electricals 07834 696778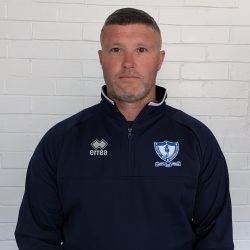 Liam McIvor
ASSISTANT MANAGER
Liam joined the club in March 2002 having previously been manager at Newcastle Blue Star, where he took the Northern Alliance side to promotion contenders.
Kit Sponsor
Whitley Bay FC Supporters Club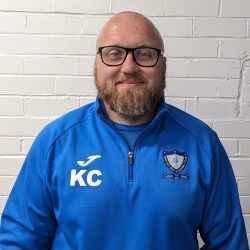 Kevin Chapman
PHYSIO
Kevin joined the club in July 2022 from West Allotment Celtic. A fully qualified rehabilitation therapist, Kevin runs Sanctuary Sports Therapy in Blyth.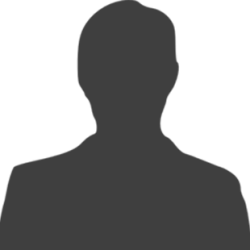 Graeme Pickering
GOALKEEPER
Graeme signed from Easington Colliery in October 2023. He previously played for Morpeth Town, Birtley, Horden and Jarrow
Kit Sponsor
Gordon Smith & Helen Hunter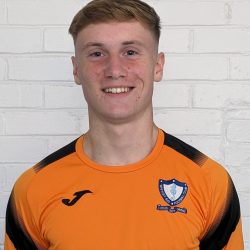 Harrison Bond
GOALKEEPER
Harrison was signed on a one year loan deal from Gateshead. A talented young keeper who will provide additional competition for the number one spot.
Kit Sponsor
The Farside Ultras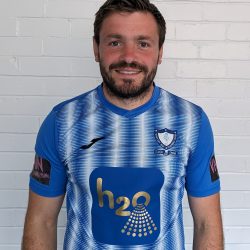 Andrew Cartwright
DEFENDER
Andrew signed in the summer of 2023 from Ashington. He spent the previous season with North Shields and helped both sides to gain promotion. He is a talented and highly regarded player
Kit Sponsor
Mike & Jenn Robinson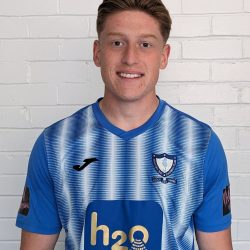 Elliott Day
DEFENDER
Full back who joined in the summer of 2022 from Chester-le-Street United and immediately impressed, becoming a regular member of the side and scoring some crucial goals. He was previously at Carlisle United and a junior at Middlesbrough.
Kit Sponsor
Stuart Fitzgerald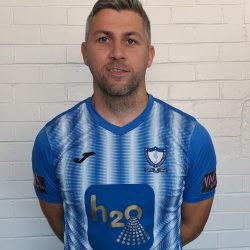 Michael Hall
DEFENDER
A vastly experienced and talented central defender, Michael joined the club in summer 2022 and was appointed captain. He previously played for Nick Gray at Morpeth Town where he was a member of their 2016 FA Vase winning side. He later moved to Dunston, playing a key role in their Northern League Championship winning team in 2018/19. As a junior, Michael played for Whitley Academy's Under 16 side.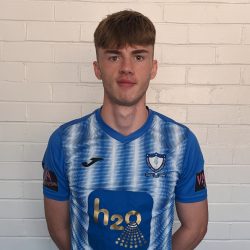 Evan Wilkinson
DEFENDER
A very promising young defender, Evan signed in the summer of 2023 having previously played for Bedlington Terriers. He is also on the books of Northern Alliance side AFC Newbiggin.
Kit Sponsor
Jennifer Breakwell & Emma Banks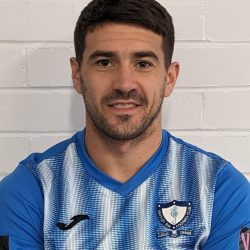 Marc Ellison
MIDFIELDER
Marc rejoined the club in September 2023 from Horden CW. An attacking midfielder, Marc had a short spell at Hillheads in 2014 before moving to Shildon. An experienced player, Marc has also played for Crook Town.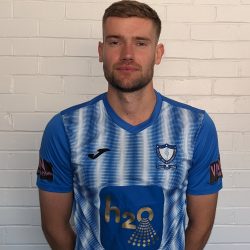 Scott Lowery
MIDFIELDER
Signed from Ashington in September 2019, Scott is a tall and athletic defender who can also play in midfield and is a threat in attack from set pieces.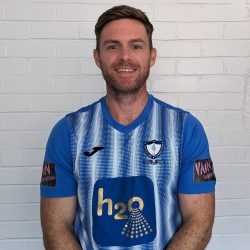 Stephen Turnbull
MIDFIELDER
A talented midfielder, Stephen was signed in the summer of 2022. He has a wealth of experience in the higher levels of non league football, having played for Gateshead, Blyth Spartans and Harrogate and most recently Morpeth Town where he had a spell as player/manager.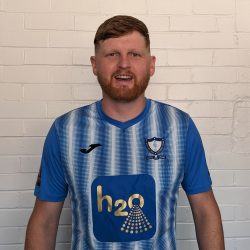 Luke Page
MIDFIELDER
Luke signed from Tow Law Town in the summer of 2023. An experienced player, his former teams include Dunston, Shildon and Sunderland RCA
Kit Sponsor
Tony Flannery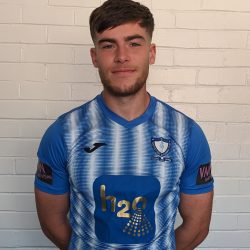 Harvey Neary
MIDFIELDER
A summer 2022 signing, Harvey spent the 2021/22 season with Boldon CA having previously been a member of South Shields Academy, where he made several first team appearances. A highly rated defender who can also operate in midfield, Harvey made a big impression during his first season at Hillheads.
Kit Sponsor
Sandy Supporters Group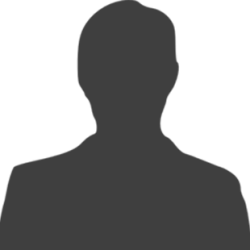 Kit Sponsor
David Tompkins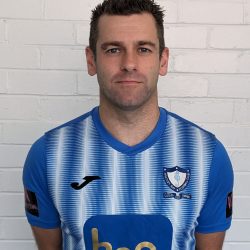 Ben Richardson
MIDFIELDER
A combative midfielder, Ben returned to Hillheads for a third spell at Hillheads in December 2021. A highly experienced player, he was a member of the North Shields FA Vase winning side in 2015.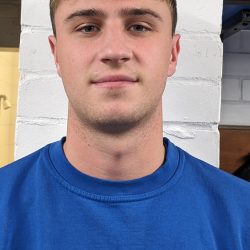 Eddie Thomas
FORWARD
Eddie joined on a short term loan from Marske United. He previously played for Newton Aycliffe where he was a member of their title winning side last season.
Kit Sponsor
Peter & Veronica Siddle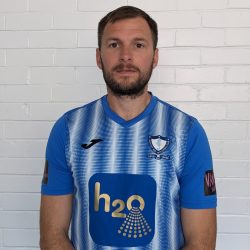 Mark Davison
FORWARD
A very experienced and prolific striker, Mark signed for the club in the spring of 2023 from Sunderland RCA.
Kit Sponsor
Mike & Jenn Robinson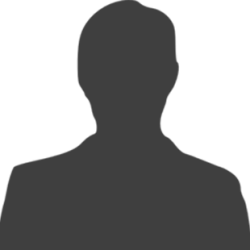 Bailey Geliher
FORWARD
A very highly rated and talented teenager, Bailey is a product of Morpeth Academy and was brought in by Nick Gray initially on a dual registration with Morpeth Town. He was a member of the England Colleges side last season. He won goal of the season for his spectacular strike against Whickham.
Kit Sponsor
Ian Fitzgerald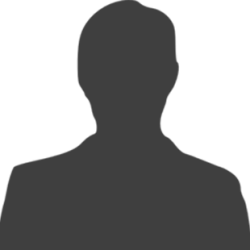 Cameron Brewis
FORWARD
Cameron joined from Australian side Brunswick Juventus in September 2022. He had previously played for Chester-Le-Street United and Park View Academy.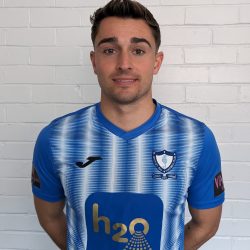 Lewis Suddick
MIDFIELD/FORWARD
Lewis first played for Whitley Bay in the 2018/19 season before moving to Hebburn Town. He has also played for Whitby Town and Bishop Auckland before joining Ashington where he was a member of their promotion winning squad last season. An attacking player with plenty of pace, Lewis is the grandson of former Newcastle and Blackpool star Alan Suddick, while Jarrod, his uncle, also played for the Bay. Lewis returned to Hillheads in the summer of 2023.
Kit Sponsor
John Brettell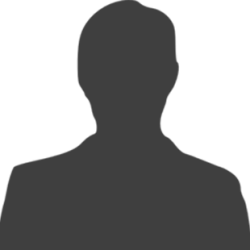 Finlay Neary
MIDFIELD
Younger brother of Harvey, Fin signed from Seaham Red Star in November 2023..
Kit Sponsor
Michael Thompson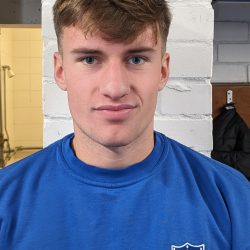 Jos Storr
MIDFIELD/FORWARD
Jos joined Whitley in September 2023 on a dual registration with Whitby Town. An exciting young talent, Jos is currently a University on Tyneside.